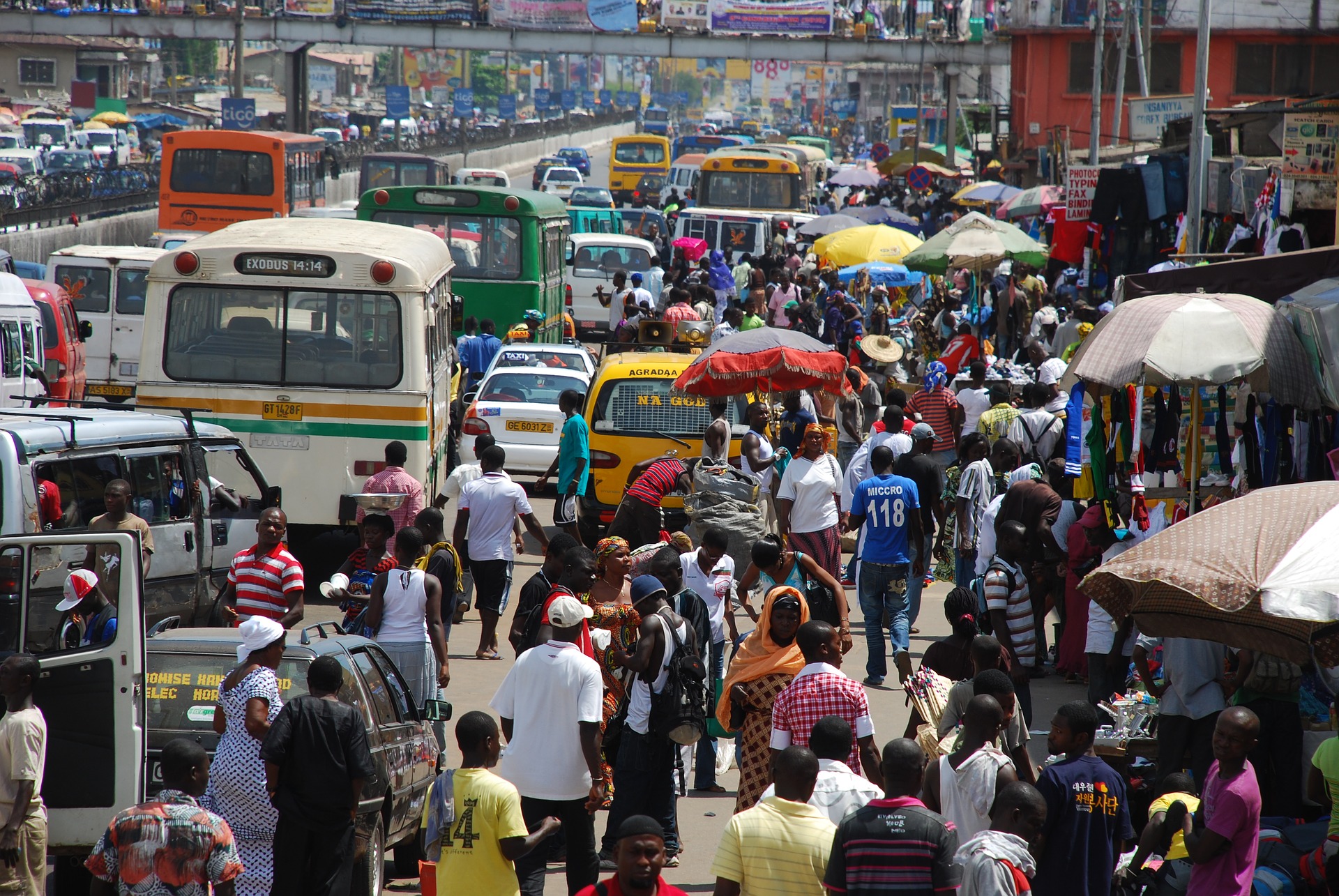 Supporting adaptation action and climate resilience in 2021
(Originally published on 1st February, 2021, as a post on LSE's Grantham Research Institute blog. See the full publication here.)
Authors: Declan Conway and Katharine Vincent
We all have to live with the risks posed by climate change, and learning how best to adapt will continue for decades into the future. There are no blueprints: instead we must learn by trial and improvement, write Declan Conway and Katharine Vincent, as they draw on experiences from research in Africa.
Effective adaptation action needs to be informed by experience that brings together climate science and social science. Climate science can give us insights into what the climate will look like in the future, while social science tells us how best to make decisions and at what level, and who should be involved. Adaptation action can best be enabled with the involvement of 'users' of climate information – the people who will be able to modify actions to adapt to climate risk. What this should look like varies with the type of climate risk – e.g. floods or drought or variable rainfall patterns, and the context – e.g. river basin development, urban planning or rural livelihoods.
Adaptation is currently enjoying a moment of exposure. Last week saw leaders and citizens from across the world come together at the Climate Adaptation Summit 2021. The summit addressed topics including 'Accelerating African adaptation' and 'Resilient cities', with a Global Mayors' Forum and an Inaugural Ministerial Dialogue on Adaptation Action. And adaptation and resilience is one of five campaign focuses for the COP26 UK presidency this year.
It is crucial that political commitments to support adaptation action are informed by emerging good practice and examples. As governments and other actors take forward this agenda on the approach to COP26 and beyond, we stress three particularly important messages: 1) adaptation is a process of consultation; 2) adaptation requires novel combinations of expertise and knowledge; 3) conversations about climate adaptation and resilience need to happen. We explore these areas in a new open-access book, 'Climate Risk in Africa: Adaptation and Resilience', and provide a flavour below.
Adaptation is a process of consultation that needs to engage widely and inclusively
For large decisions and medium- to long-term planning, adaptation involves multiple disciplines at many levels of decision-making, from individuals to national governments, even reaching across international borders. The climate science community is crucial to the process, in generating new understanding. However, the climate dimension must be embedded in a wider context of decision-making, recognising governance structures and how decisions are made. Emphasising this need can align adaptation with other sectors and actors, to make the agenda relevant and tractable for policy and practice.
Climate impacts play out against pre-existing vulnerabilities and action is conditioned by people's and society's capacity to act and plan. These capacities reflect the underlying power structures that operate through governance within societies, which play a major role in determining how decisions are made. Careful design and deep engagement that recognises these contexts should underpin approaches to adaptation. Involving national- and community-level users of climate information is fundamental to this process.
Collaborating to produce climate information can bring together different parties and this process is increasingly promoted as a way to enhance the utility and usability of climate information. But it is not always easy – trust needs to be built, and empathy created among parties who often have very different ways of approaching issues.
Well-designed interactions can help overcome such issues. For example, our initial consultations with government staff in Malawi showed their lack of confidence in interpreting climate model outputs. Growing demand for tailored climate information was putting pressure on the limited staff capacity and in response, the research team was able to coordinate processes to develop useful climate information. An open-access Water Evaluation and Planning system model was co-produced with water stakeholders to project future water availability under climate change and inform decisions on allocation of water for different purposes. Tailored information on heat stress for the tea sector in Malawi (and Kenya) was produced with tea stakeholders, taking into account the specific thresholds of the tea crop.
Adaptation requires novel combinations of expertise and knowledge
The challenges faced by Malawi's Department for Climate Change and Meteorological Services are reflected across the continent. The demand for information and guidance to support adaptation is continuing to grow, and is highlighting the need for more understandable information that is accessible to non-experts and in usable formats, and more innovative interactions with users to increase interest and uptake. In many cases this requires novel partnerships with knowledge 'brokers' who can effectively interpret and communicate complex information across different communities of people.
Researchers need to build more interdisciplinary partnerships that bring together the range of expertise required to address the knowledge gaps and, ideally, commit to trandisciplinary partnerships that bring onboard such knowledge 'brokers' and also intended users of climate information. In Malawi, a team of this kind was able to produce national climate change scenarios for use across sectors, with three different levels of information (targeting policymakers, technicians and researchers), the content and presentation of which were informed by users' needs.
There is currently a lack of formal guidance on roles and responsibilities for those navigating these new frontiers – outside of each party's typical comfort zone. To be successful, working in these new frontiers also needs to be backed up by resources and capacity-strengthening.
University teaching offers promise to fill the skills gap over the long term and could benefit from modifying existing courses and setting up new cross-departmental degree and masters programmes, such as interdisciplinary courses in climate with options on science, energy, natural resources, society and policy. Placements and collaborations with practitioner organisations offer a route for transdisciplinary collaboration between researchers and practitioners and the potential for deeper understanding of decision-making contexts.
To ensure that useful knowledge is generated, these actions should be locally-led, promoting actions that are driven from within Africa. This will ensure that questions are framed to meet local needs, and that scope is given for recognising different forms of knowledge. Opportunities for early-career researchers are crucial, as these young people will be the ones driving future adaptation action and the collaborations that bring it about.
Conversations about climate adaptation and resilience need to happen
The fact that many adaptation benefits will accrue more acutely in the future means that adaptation is often deprioritised relative to more immediate development challenges, particularly in Africa. This occurs against a context of uncertainty around the specific ways in which climate change will manifest at the local scale.
However, the need for action is ever more evident. In recent years Africa has experienced, alongside many other extremes, one of the strongest El Niño–Southern Oscillation events in over 50 years and 2019 saw the most intense Indian Ocean Dipole event in six decades. Floods, droughts, cyclones and variability in rainfall are common phenomena. New landscapes of risk are emerging as a result of hazards occurring in rapid succession or in cascades through knock-on effects across sectors. For example, the 2015/16 drought in southern Africa was associated with complex compound features: successive years with low rainfall and extreme temperatures leading to rainfed crop failure and heat stress on livestock and plants; reduced river flows leading to less irrigation and less hydropower; cascading to further impacts on water pumping for urban and irrigation uses and health/hygiene problems.
Future climate risk is likely to go well beyond what has been experienced in the recent past. We are heading for a minimum 1.5°C and quite possibly well above 2°C of global mean temperature rise this century. The consequences will be exacerbated by changing frequency and intensity of extremes along the way. Therefore, conversations about climate adaptation and resilience need to happen – and they need to happen now.
We are all learning to adapt – sharing experience will enhance the process
The growth in experiences of how to enable adaptation is increasing the evidence base we have – but commitment to continue learning from the process will make it more effective and efficient. By raising awareness, sharing knowledge between different actors and promoting inclusion, we can all inform the conversation about learning to adapt to climate change that is ongoing in international and national policy arenas. To make society more climate-aware, more climate-literate and more climate-prepared, we need to promote equitable and effective decisions that can underpin accelerated action on adaptation.
Image by jozuadouglas from Pixabay