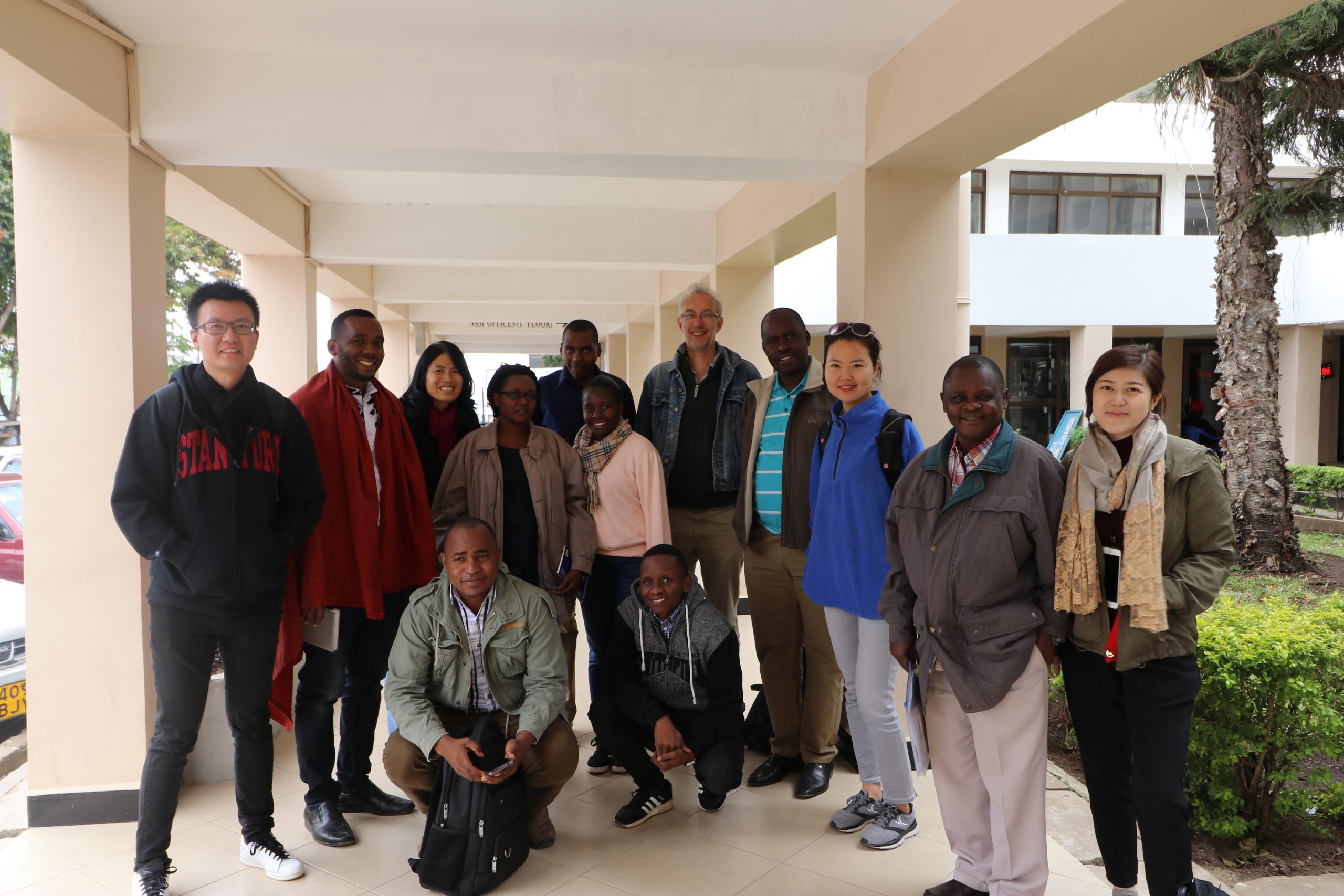 Sharing, learning and impact: DCP furthers China-Africa cooperation with a series of targeted outreach events
(Cover image features DCP China, Kenya, UK and Tanzania teams in 2018 in Ihemi, Tanzania – by Diego Juffe Bignoli/ UNEP-WCMC)
When the Development Corridors Partnership (DCP) was launched in 2017, led by the UN Environment Programme World Conservation Monitoring Centre (UNEP-WCMC), it was with the explicit aim of answering the question: How can development corridors in Africa be designed and implemented to deliver sustainable, inclusive and resilient economic growth? China plays an important role in this puzzle, as Chinese government-led overseas development assistance, as well as other forms of Chinese private/public capital and technical aid, are being invested in African development corridors.
The DCP China team is coordinated by WCMC Beijing and consists of Chinese Academy of Agricultural Sciences (CAAS), Chinese Academy of International Trade and Economic Cooperation (CAITEC) as well as experts from National Centre for Climate Change Strategy and International Cooperation (NCSC).
2021 is a year of impact and outreach for DCP, and as a part of this effort, DCP's China team will lead a series of themed events engaging key African and Chinese stakeholders. The first event was held on the 28th and 29th of April and focused on China-Africa cooperation on climate change adaptation and financing, with participants from fields of climate policy, climate science, south-south cooperation, private contracting firms, overseas investment and green finance.
Day One (28th April) put forward recommendations on China-Africa climate change adaptation cooperation, with the aim of gaining further expert insight and providing contributions to discussions on FOCAC 2021, the Glasgow Climate Change Conference (COP26) and CBD COP15.
The Forum on China-Africa Cooperation (FOCAC) in particular, is an institutionalized mechanism that supports collaboration between China and African nations and has resulted in many important bilateral Declarations and Action Plans to further cooperation between the two entities. The evidence base on climate adaptation and financing for developed corridors, built up through DCP, would be a valuable addition to support ongoing FOCAC discussions on infrastructure connectivity, trade facilitation and other initiatives.
Guiding questions for Day One included:
What is the overview of the climate financing flow from China to Africa?
What are climate finance demands and gaps in Africa, and what is China's role in global climate finance support?
What is the recent progress and development on South-South cooperation in climate financing (e.g. green Belt and Road Initiative and south-south cooperation), and what can be done by key actors (policy makers, businesses, financiers) to overcome emerging challenges?
Day two (29th April) consisted of a smaller working group of climate change and policy-making experts, who reviewed and improved upon a key DCP report being compiled by the Chinese Academy of Agricultural Sciences (CAAS), a DCP partner working with the Tanzania team to propose a roadmap for climate adaptation in agricultural corridors of Tanzania. This report will then be further co-produced with input from Tanzanian colleagues merged with those of Chinese experts.
Guiding questions for Day Two included:
What are the capacity building gaps in terms of policymakers' and investors' awareness about climate change adaptation? How can engagement be encouraged?
Which would be the most effective ways of communicating evidence and recommendations to this audience?
How can technology transfer between China and Tanzania be facilitated?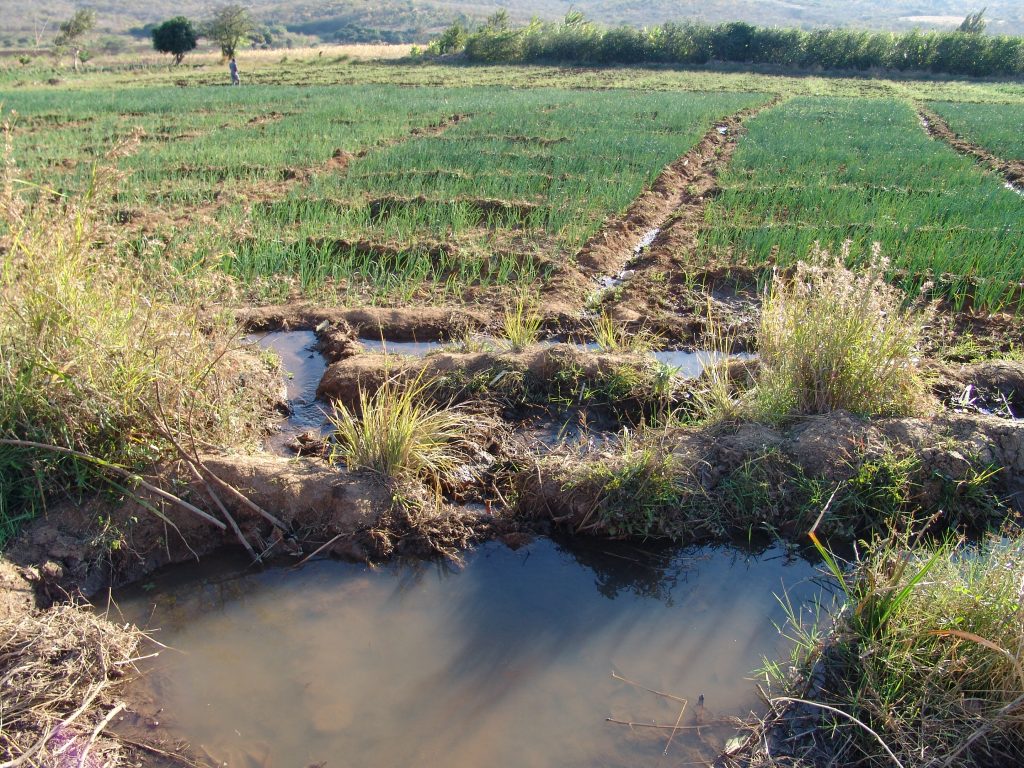 The 2-day agenda, led by Dr. Han Meng (Executive Director of WCMC Beijing), will feature experts from within DCP (National Centre for Climate Change Strategy and International Cooperation – NCSC/ Chinese Academy of Agricultural Sciences, CAAS), and external experts from:
Chinese Academy of Meteorological Sciences
China Agricultural University
China International Contractors Association
Foreign Economic and Cooperation Office (FECO) of the Ministry of Ecology and Environment
CDP (Disclosure Insight Action)
Newton Foundation
British Embassy Beijing
UK Research and Innovation (UKRI)
World Economic Forum
Greenovation Hub (G-Hub)
Institute of Green Finance and Sustainable Development
SinoCarbon Innovation & Investment Co. Ltd
The Nature Conservancy (TNC)
UN-FC4S (Financial Centres for Sustainability)
Over it's lifetime, DCP has been diligently working on context-specific, applicable solutions for climate resilient infrastructure investment in East Africa.
Together with China's own national commitment to be carbon neutral by 2060, synergized actions addressing both biodiversity and climate change agendas are needed to meet the mitigation and adaptation targets under the Paris Agreement. There is an opportunity to leverage this commitment to focus on bilateral green development criteria for infrastructure, finance and trade, aligned with climate adaptation goals within the framework of Agenda 2063, as well as the development agenda already reached or going to be reached by other international communities, especially the 2015 Paris Agreement and the Global Framework for Biodiversity to be agreed in China in 2021 (CBD COP15).
The DCP China team will use the findings of this consultation event to feed into plans for the project and will also produce a briefing paper based on these discussions.