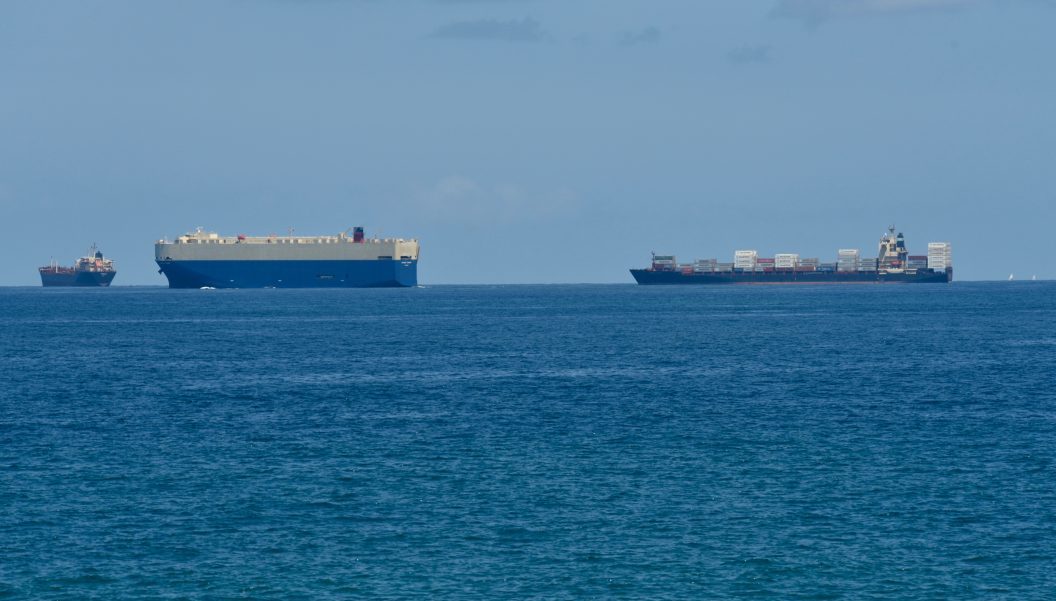 New appointments for our Independent Advisory Panel
The Independent Advisory Panel (IAP) of the Development Corridors Partnership (DCP) are very pleased to announce the appointment of a chair and one new member.
New Chair of the IAP
John Harker, will be taking up the role of Chair of the IAP with immediate effect. John has had an illustrious career in diplomatic, academic and business circles and is a leading international expert on labour relations, conflict resolution, human rights, health and safety, capacity building and social responsibility. He has served as Executive Director of the Professional Association of Foreign Service Officers, representing Canada's diplomats and trade commissioners as well as Advisor to the Chair of the International Labour Organisation's (ILO's) Governing Body. He has been involved in several pivotal historical developments including the transition from Rhodesia to Zimbabwe in the 1980s and South Africa's emergence out of apartheid into democracy in the 1990s – in the latter case he worked as a special advisor to President Nelson Mandela and the South Africa government on setting up a National Development Agency. Amongst many other high-level institutions, he has provided substantive advisory support to the UN Security Council, the Commonwealth Heads of Government and the Commonwealth Business Council (providing guidance to the latter on business responses to terror after the New York twin towers attacks).
He has also been drafted in to help address issues such as health and safety at Heilongjiang Coal, PR China, peace building in Sierra Leone, the impact of civil war on extractives companies in the Sudan, developing a human rights policy for a multinational company and currently leads an International Independent Panel advising on the development of a controversial gold mine in Armenia.
More recently he has served as President of Cape Breton University, where, among other things, he created a Centre on Sustainability in Energy and the Environment, a campus in Cairo and an Office in Beijing, in partnership with China's National Development Research Council (NDRC).He has also been an Executive Committee Member of Canada's National Research Council and served as Chair of the Council of Nova Scotia University Presidents.
John originates from the UK but has been based in Canada since 1970 and lives in Nova Scotia.
New member of the IAP
In addition, the IAP are pleased to announce the appointment of Jean-Roger Mercier as a member. Jean-Roger's career has included serving for 12 years as a lead specialist in environmental assessment at the World Bank where he led the Bank's internal 'structured learning programme' in Strategic Environmental Assessment (SEA). This built capacity for SEA globally across the World Bank network and programmes. He also led on the World Bank's Review of the environmental assessment of several large infrastructure projects in Africa and Latin America and had a lead role in the World Bank's safeguards policies. He has doctorates in energy (solar) engineering from the Ecole Nationale du Génie Rural, des Eaux et des Forêts, Paris, and Agriculture Engineering from Ecole Polytechnique – Paris, and is an active member of the International Association for Impact Assessment.
He has authored/co- authored several publications including; 'The legal and regulatory framework for EIAs', 'Énergie et agriculture: Le choix écologique.', 'A Sourcebook on the Management of Environmental and Social Assessments of projects, plans, programmes and development policies in the Mediterranean region', and 'Exploring the Potential of Online Courses to Develop Capacity for Sustainable Development' (in the Journal on Learning for Development, Vol. 1, No. 2, 2014).
More recent assignments have included serving as an expert advisor on the Bisri dam development project in the Lebanon, Chair of the Reference Group reviewing the environmental and social safeguards standards at the Agence Française de développement, Chair of the Environmental and Social Expert Panel for the Kandaji Multipurpose Dam project for the Autorité du Bassin du Niger, advisor and co-trainer for the introduction of environmental and social safeguard policies in compliance with Global Environmental Facility (GEF) requirements at the IUCN, advising the GEF and Green Climate Fund (GCF) on safeguard and gender requirements for the Development Bank of Southern Africa (DBSA), Senior advisor on the preparation of Morocco's National Environmental Strategy, and co-designer and co-tutor of regional workshops on climate change and environmental and social safeguards (Dakar, Entebbe, Lusaka, Yaoundé, Antananarivo) for the African Development Bank. Jean-Roger is based in Argeles sur Mer, on the Mediterranean coast of France.
Image: Copyright Rob Marchant